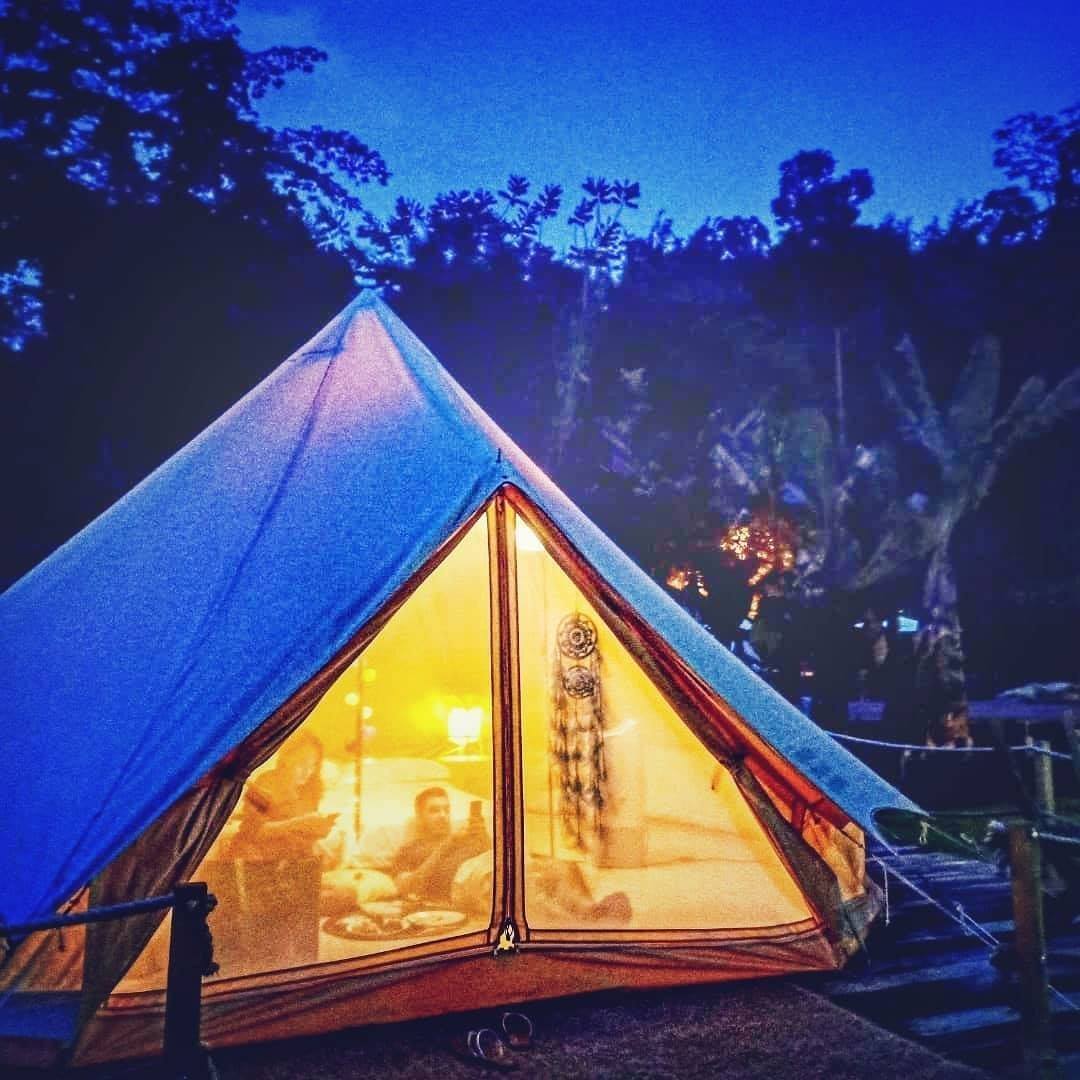 Canopy Villa Glamping Park @ Janda Baik is an 8 acre luxury glamping site nestled in the thick and lush rainforest at the foothill of Genting Highlands. Just 45 minutes from Kuala Lumpur, it gives the most stunning views and fun adventures. Isolated from the urban cities, the venue offers peaceful serenity, fresh air, cool weather and beautiful panoramic views, bringing glampers back to nature in the most natural way.
We offer an all-inclusive stay – the unique luxurious Bell Tents, an exquisite BBQ, a Campfire at night, and a morning breakfast with a variety of activities that bring glampers back to nature and in touch with their inner selves. ​Glamping is a new form of vacationing that will take any family trip achieve new heights. Canopy Villa is a unique opportunity for any holiday to be more than a vacation. Our tents will be set next to a Goat Shed, converted into a traditional longhouse with all its modern amenities.​
What do we do while Glamping? We offer many exciting activities: ATV, Fishing at the pond, Trekking to Bentong Waterfall, BBQ, Campfire, Night trek, Board games, Mahjong, Darts and Biking to the nearby trail.
---
Canopy Villa Tampik Valley, Sg Lampin, Janda Baik, Bentong, Malaysia
Disclaimer: The information on this page is for reference only. Please contact Canopy Villa Tampik Valley directly for further information.
No review yet. Be the first one to leave a review.