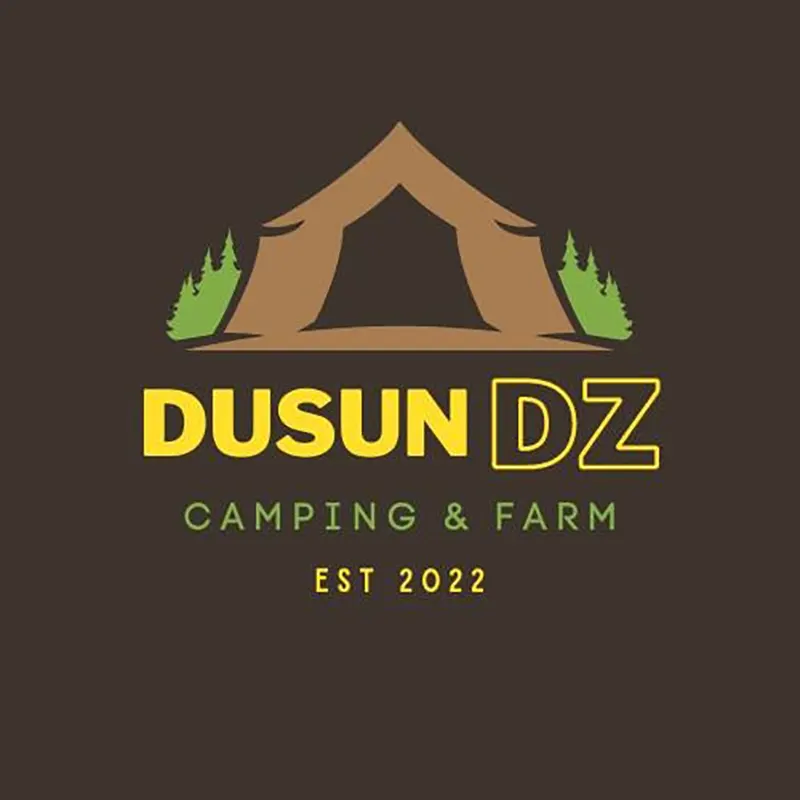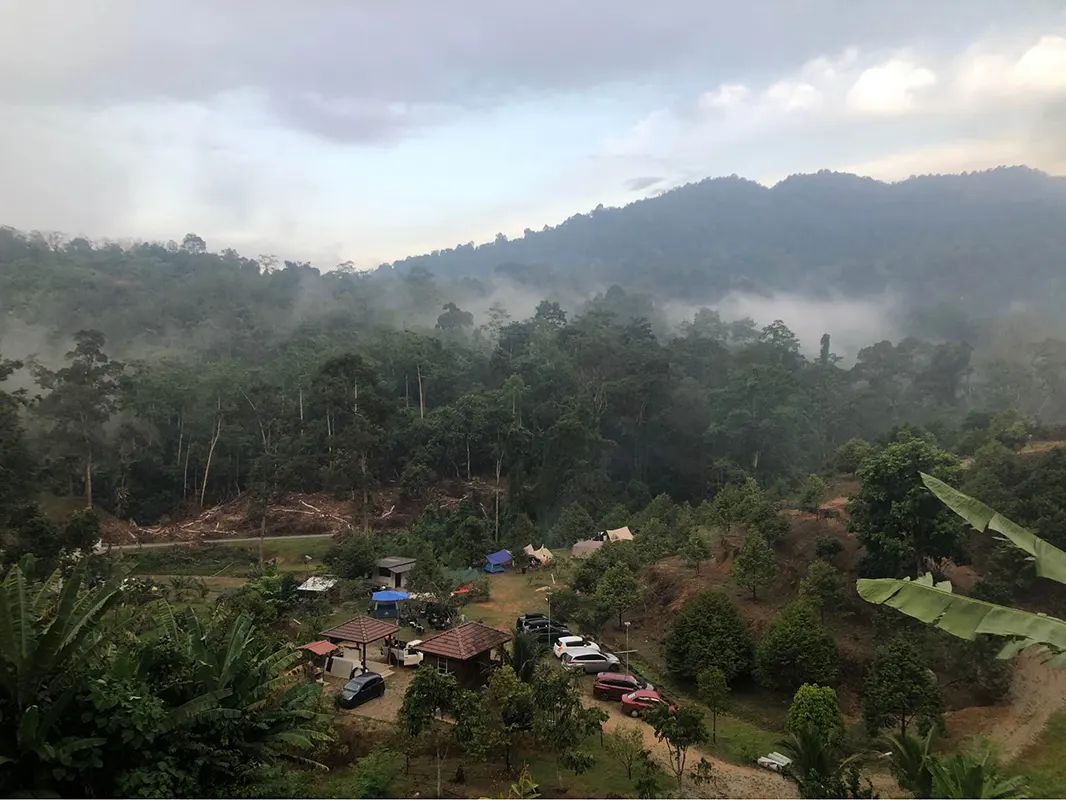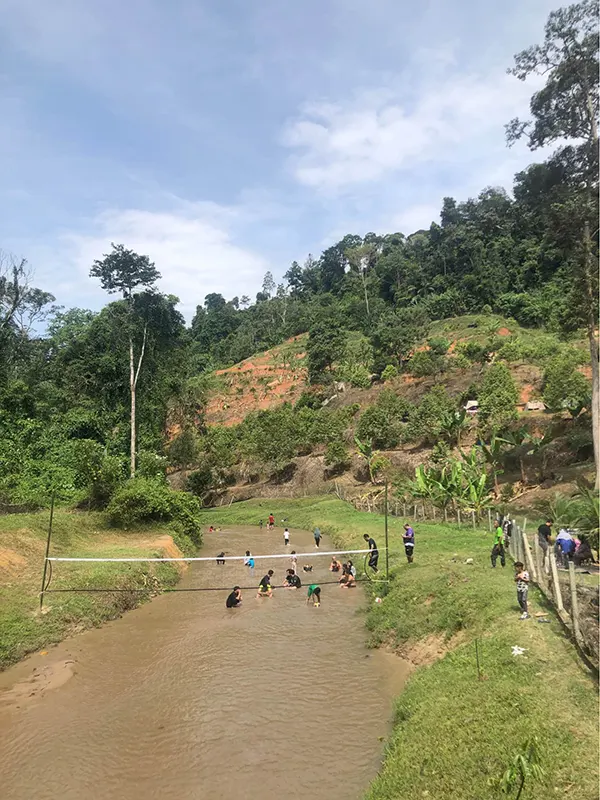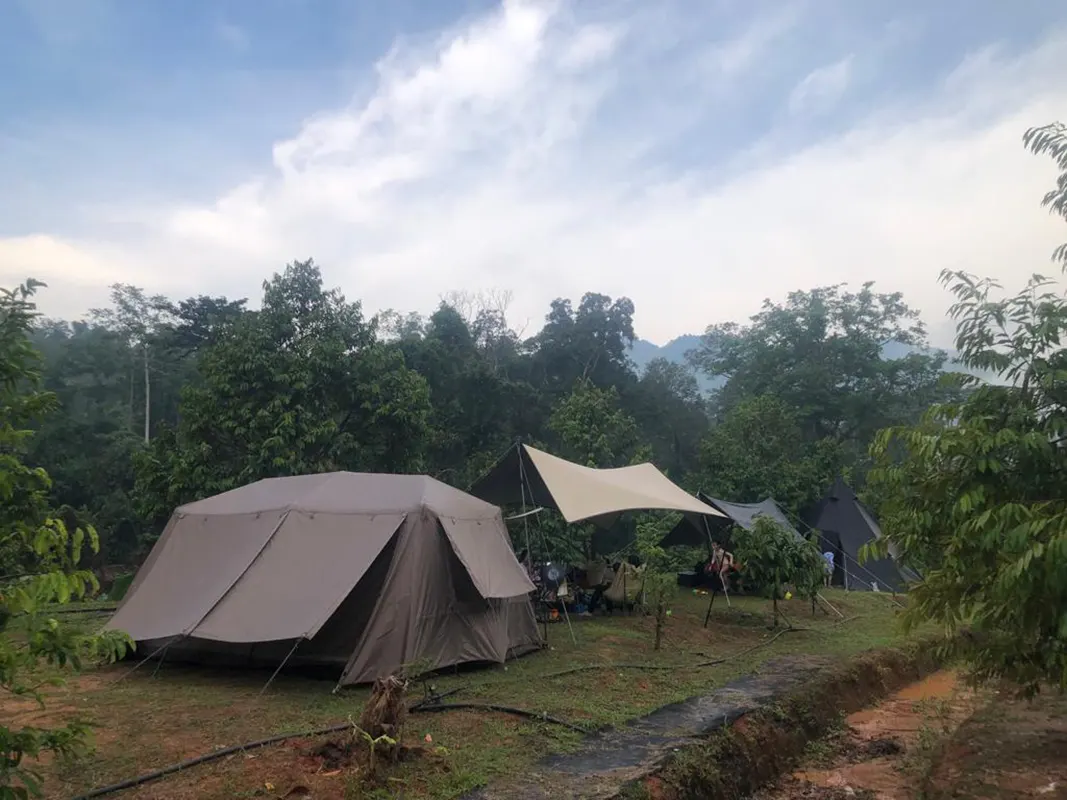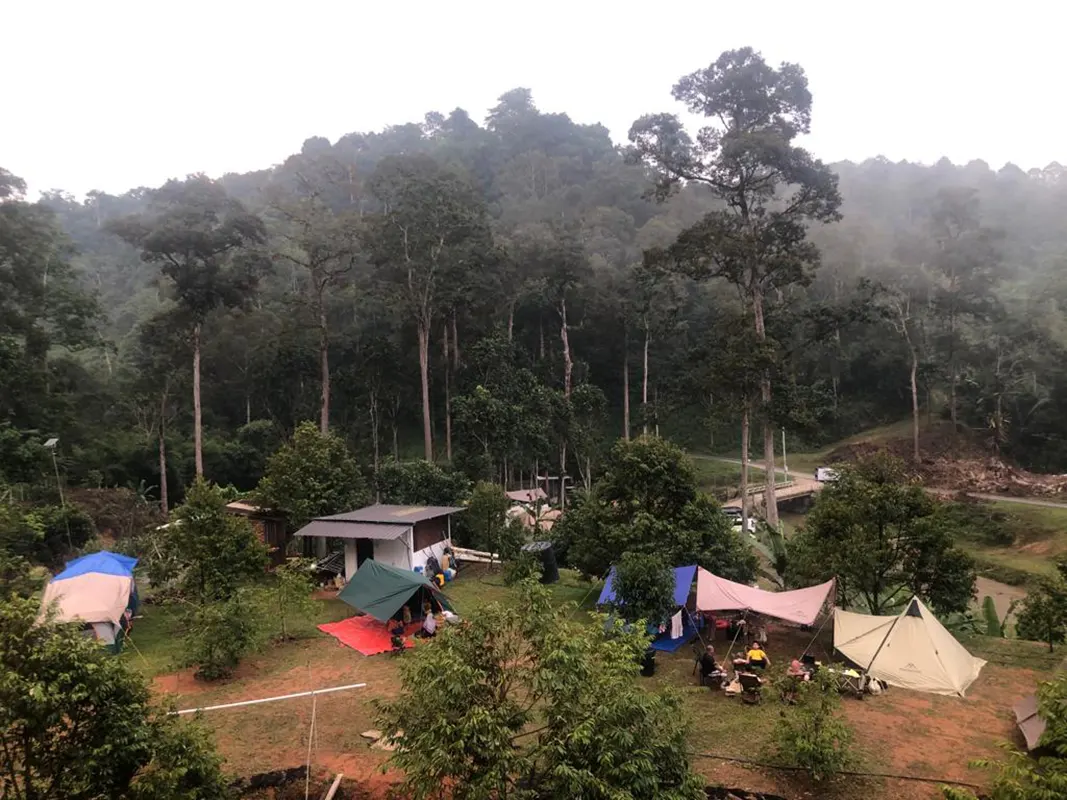 Nestled in the heart of Negeri Sembilan lies Dusun DZ, offering an unmatched retreat into the embrace of nature. Secluded within a tranquil corner, enveloped by verdant forests and the gentle murmur of a nearby river, you will be transported to a realm of tranquility.
The campsite is nestled amidst a picturesque durian orchard, creating a serene backdrop amidst rolling green hills. Here, you will be treated to awe-inspiring vistas of mist-covered slopes as a gentle breeze dances through the trees.
Our campsite caters to those in search of a serene getaway. Whether you prefer pitching a tent, parking an RV, or indulging in the comfort of a chalet, you will discover a private haven surrounded by nature. Moreover, you can relish the delightful experience of sampling fresh, succulent durians straight from the orchard and embark on a guided tour to explore the diverse array of durian varieties. For the adventurous souls, embark on a thrilling trekking expedition, try your hand at fishing, or revel in birdwatching amidst the surrounding areas.
Be it a tranquil respite, a memorable family escapade, or an exhilarating group adventure, our campsite has something to offer everyone. Immerse yourself in the serene ambiance of this exceptional place, and depart feeling rejuvenated and revitalized.
---
Disclaimer: The information on this page is for reference only. Please contact Dusun DZ directly for further information.
No review yet. Be the first one to leave a review.