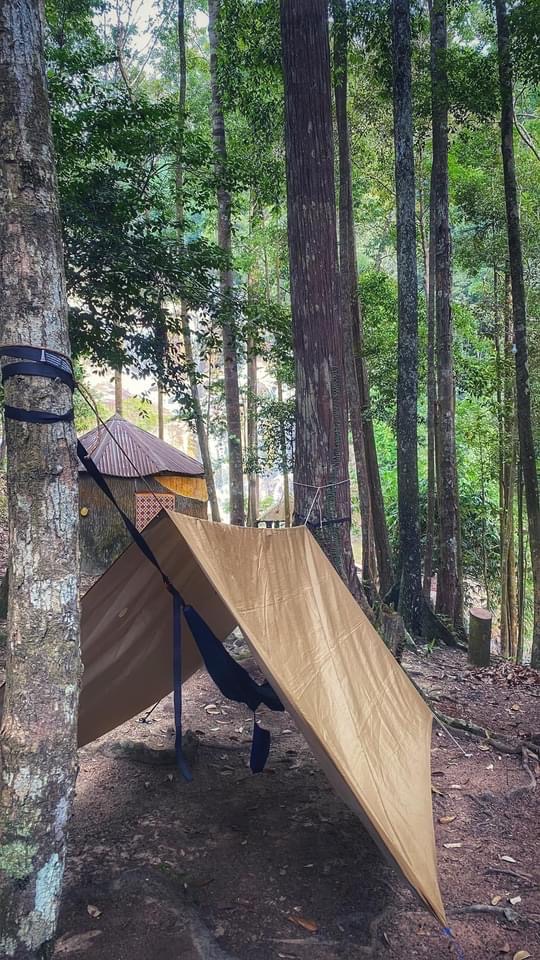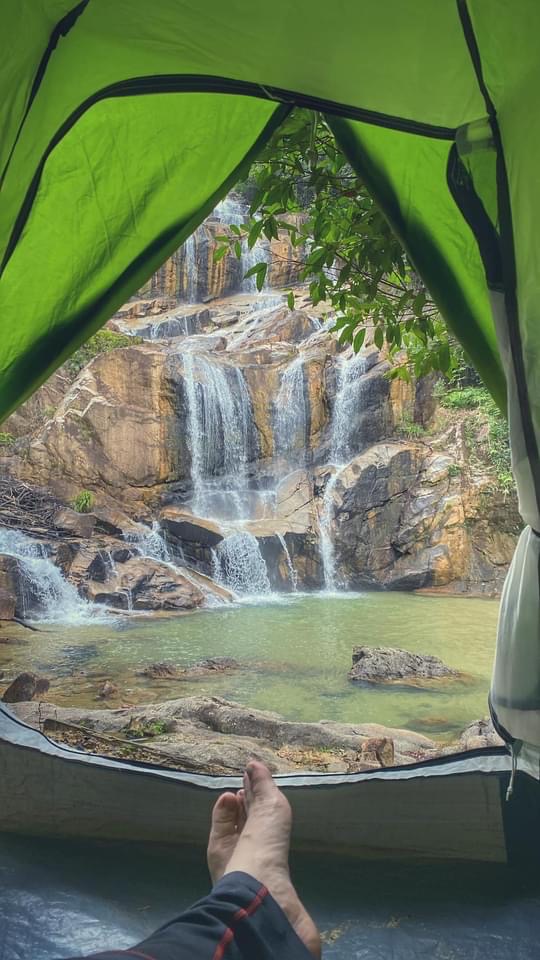 Sungai Pandan Waterfalls also known as Panching waterfalls, is situated 25 km from Kuantan, Pahang. It is a popular picnic and recreational location for Kuantan dwellers and those staying in the surrounding areas. It receives 130,000 visitors annually.
The beautiful cascading waterfalls and the cool, slightly light green (color of pandanus plants – the reason for the name) and clear waters forming the streams along sandy soil amidst verdant jungle surroundings make for an attractive getaway for city dwellers to relax and pass away the time, especially during weekends.
The Sungai Pandan ("Pandan River") Waterfalls is part of the Sungai Pandan Forest Reserve ("Hutan Lipur Sungai Pandan") that encompasses an area of about 25 hectares. This forest reserve, an untouched treasure, is home to several species of tropical trees including a few species of pitcher plants.
ACTIVITIES
Sungai Pandan Waterfalls resort is ideal for family picnics and outings. Companies sometimes hold their family days there. Camping sites are available, so bring along a tent if you like.
Bring your bar-b-que set for grilling and roasting the chicken and meat. And don't forget the mat. Just lay the mat on the sandy grounds beside the streams and then just relax and enjoy yourself. Let the children swim, splash and have fun in the sand and the cool waters at the lower ends of the stream flow where the water level is low and ideal for small children.
Adults can just wade and take a cool dip at the waterfalls area further up. The huge rocks and boulders could be slippery, though, so do take care. But the water-pools enclosed by the rocks are just deep enough to swim and bathe. Do not, however, climb the rocks to the waterfalls as they are steep and very slippery and therefore very dangerous. Watch the warning signs there as precious lives have been lost before.
---
Camping lot price – RM30 to RM220 (depending on size)
Price per pax:
18 years old and above – RM15/night
12 – 17 years old – RM10/night
below 12 years old – Free
---
Disclaimer: The information on this page is for reference only. Please contact Sungai Pandan Waterfall Campsite directly for further information.
No review yet. Be the first one to leave a review.