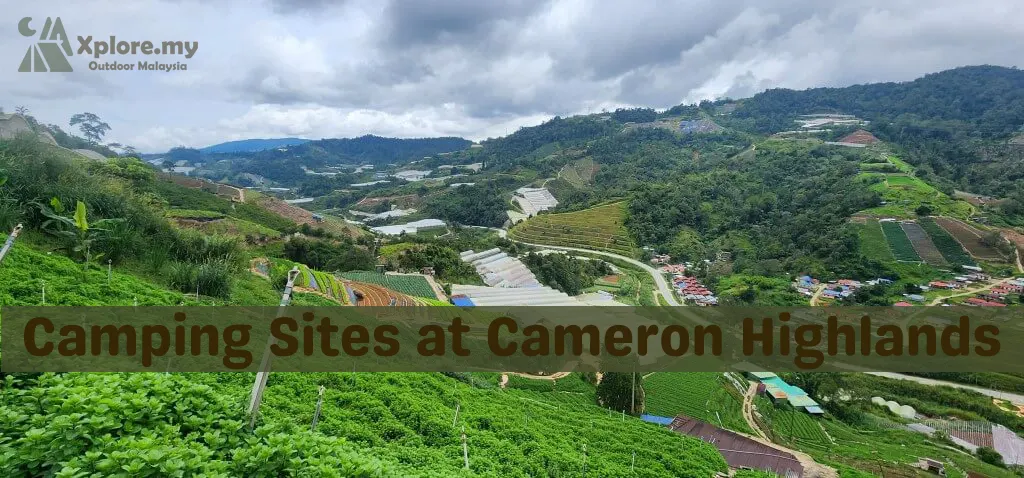 Cameron Highlands, situated in the northern region of Pahang, Malaysia, is a popular destination for both local and international tourists. It is a beautiful hill station located in Malaysia, known for its natural scenery and cool climate.
Camping at Cameron Highlands
Cameron Highlands is a popular destination for camping due to its cool weather and stunning views. With its lush green hills, rolling tea plantations, and spectacular views of the surrounding valleys, the region has many amazing campsites. As the temperatures drop to as low as 10°C at night, it's no wonder that campers flock to the area for a unique camping trip experience.
There are many clean campsites scattered throughout Cameron Highlands. They are located at convenient locations, mostly near to major towns such Brinchang and Tanah Rata. Most of these campsites provide basic amenities such as clean toilets, showers, and power plug points. Due to the cool weather at Cameron Highlands, some campsites have water heaters in their indoor or outdoor toilets.
Some of the popular campsites at Cameron Highlands are Kem Sg Pauh/Kem Sungai Pauh/Sungai Pauh Camp, Hola Campsite, Zakka Campsite, etc. These campsites have limited camping lots so booking ahead is advisable.
The camping fee at these campsites is usually based on nightly price – either by the number of pax or by camping lot. 
Glamping at Cameron Highlands
Besides camping, you can also opt for glamping at Cameron Highlands. Glamping is a combination of glamour and camping, where you get to enjoy the outdoor camping experience in a stylish accommodation environment.
You can choose from a variety of glamping sites at Cameron Highlands such as Stellar Goldenhill Cameron, A'Moss Farmstay, and The Backyard Glamping Cameron Highlands.
These glamping sites provide amenities such as outdoor/indoor toilets with bathroom facilities, water heaters, tap water supply, barbecue pits, toilets, and even Wi-Fi access. You may also have more privacy with private bathroom here.
Other Popular activities at Cameron Highlands
Aside from camping and glamping, there are plenty of other activities to do at Cameron Highlands. You can go for a hike on one of the many forest trails in the area (Mossy Forest and Gunung Brinchang) or take a leisurely stroll through the tea plantations (Boh Tea Plantations & Cameron Bharat Tea Plantation).
Cameron Highlands also offers its visitors a wide range of places of interest to explore such as Strawberry Farms, Flower Orchards, Vegetable Farms, Cameron Highlands Butterfly Garden, etc. All are within easy reach from Brinchang and Tanah Rata.
With so much to explore and enjoy, camping at Cameron Highlands is an experience that is sure to be remembered.
List of campsites at Cameron Highlands
We have compiled a list of camping spots at Cameron Highlands below. All of these campsites are private campsites and we are sure that there must be one that suits your camping style. You can contact the campsite owner directly to get more information about the camping site and for campsite booking. Happy Camping!